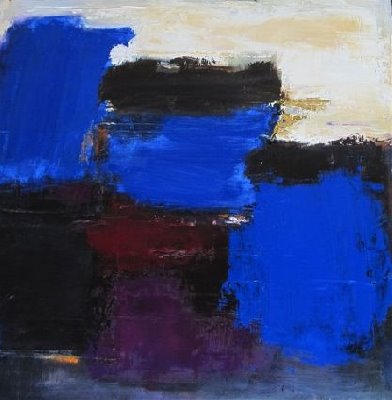 My upbringing has given me a versatile inspiration to work with life's gentle and harsh tones in paintings and sculptures.
I do not use bright colors of the sculptures, but prefer the raw material which emphasize movement and strength.
I use the material rawness as the strength of the sculpture, along with what I put in, which gives a whole in each sculpture.
Same rawness is reflected in my paintings - simple in expression that strikes a balance by means of the individual colors.
Stressing transferred to a painting.
My inspiration is what is happening around me - the spontaneity and preservation of the imagination.
I never know what I start.
It forms along the way and reflects that concerns me here and now.
The diversity of life.
Egg as life germ.
The fertility.
A positive meeting can bring about a life of joy bubble like a lot of round shapes.
Crushing sadness in which the node is dissolved or opened no matter what comes there will always be a clearing of the one or the other - a gate which opens.
Nature is also a great source of inspiration.
Earth colors of the rocks, nature's rawness and fascinating forces that created the tremendous toughness and the gentle colors and trees.
North Sea which can be quiet and gentle to suddenly rise with incredible power, wind outbreak - so it is with ourselves and love.
What my art reflects can very clearly said in a quote by Liv Ullmann: "Life is what we are inside when we are alone."
---